D & T Golf Cars - Quality Services & Repair
Looking for a Golf Car mechanic you can trust? Look no further!
Our company has been serving Arizona for over 50 years. During this period of time, we have learned what our customers are looking for from us. It doesn't matter if your golf cart is electric or gas, new or used, our staff can help. Our mechanics are highly skilled and have many years of experience. Most of all, we treat you the way we want to be treated!
One thing that sets us apart from all the rest is our Shop Supervisor. He has been a loyal employee for more than 35 years and he knows his stuff when it comes to golf cars. If you are stumped on a problem, it is highly likely something that we have already come across in the past.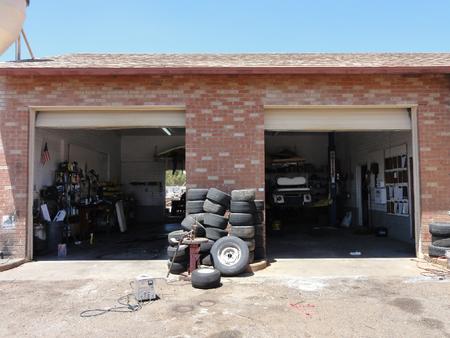 Our employees do their very best to help you solve your problem before we suggest it be brought in for repairs. Many of our customers call in with a question only to be given an opportunity to fix it themselves. That's just the level of service you will receive with D&T Golf Cars.
Our garage allows for multiple vehicles to be repaired at the same time, allowing us to get your golf cart back to you as quickly as possible. We realize that most of our customers use their golf cars as their main form of transportation. Being without the golf cart for too long just isn't an option for many of them.